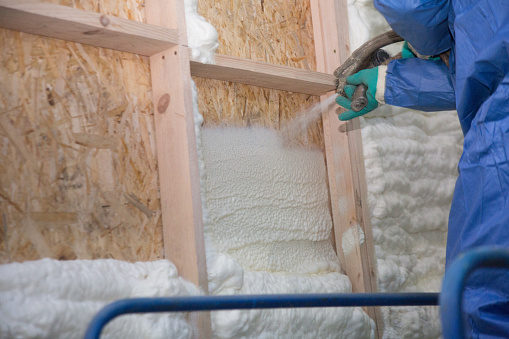 July 25, 2022 / By sprayfk_admin
Home insulation is essential nowadays; it's a good idea to have your house insulated from erratic temperatures and ever-changing weather conditions. Various houses already have insulation, but there are some chances that your home can be under-insulated. These days, homeowners research more innovative insulation solutions.
To get value for your money, you should look for professional spray fireproofing contractors in Toronto. Read on to know the signs that show your house is under-insulated.
1. Your basement is freezing in the winter
When you have a home with a basement, it's essential to ensure that it's adequately insulated. If not, your heating bill could be much higher than necessary. The right kind of insulation will keep your house warm during the winter and save you money on utilities. It will also make your home more comfortable year-round.
2. You have a lot of humidity problems
Keeping your home cool during the summer can be challenging if you live in an area with high humidity. In this case, you may consider adding additional insulation to your attic or crawlspace to prevent excess moisture from collecting there and causing problems below.
3. Your air conditioner doesn't work as well as it should
It may be time for an upgrade if you own an older model A/C unit over ten years old. When properly installed and maintained, these units can last anywhere from five to 10 years before needing replacement due to wear and tear or aging components within the unit (like filters).
4. Your attic is always hot
If your attic is hot during the summer, it could mean that you have an improperly-installed ventilation system. Make sure that all windows in your home are properly sealed and insulated, and then check your attic for leaks.
5. You can't get comfortable on a cool day
In addition to being uncomfortable, this can also be a sign of dampness in your living area. Make sure all window sills are sealed with caulk or felt paper, and there aren't any places where water could get in.
Hire Professionals For Better Service
If insulation is done correctly, then the homeowners can save a lot of energy bills. Keep your house warm in winters. Moreover, it saves money on repairs. Spray Foam Kings is your one-stop place for spray foam insulation in Toronto. We have years of experience, and our expert installers will ensure you get top-quality services. So, if you need your home protected, call us now.