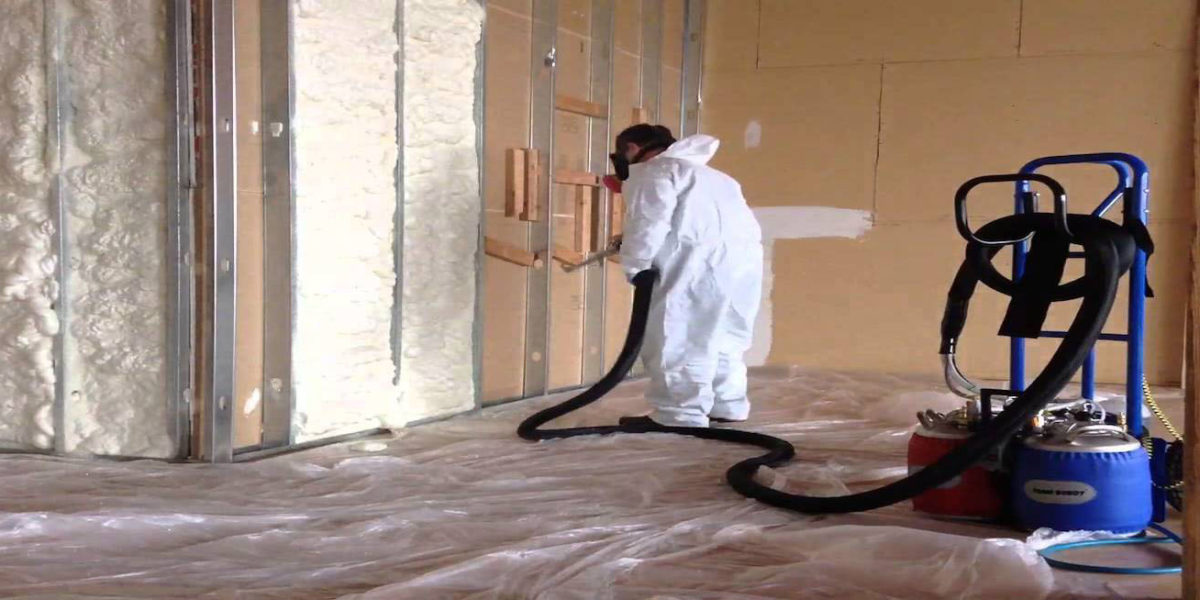 October 20, 2021 / By sprayfk_admin
Do you need a little more information about closed cell spray foam since you're considering which sort of spray foam to utilize as your new or upgraded insulation? If yes then, you are on the right page. Attics, crawl spaces, rim joists, pole barns, existing homes, vans, and new buildings can all benefit from closed cell spray foam. While it can be utilized in these places, it is most typically found in pole barns, vans, and commercial structures.
If you are living around Toronto and want professional assistance with closed cell spray foam in Canada, then, you can get the best services at Spray Foam kings, CA. Now, know everything about closed cell spray foam insulation in the blog given below.
What is Closed Cell Spray Foam?
Closed-cell spray polyurethane foam (SPF) is a low expanding, spray-applied plastic with a high R-Value that produces an air seal wherever it is put. You can search for closed-cell spray foam in Canada. Closed-cell is a type of insulation typically seen in pole barns, vehicles, and commercial buildings. Closed-cell foam is also suitable for new construction homes, attics, rim joists, and crawl spaces because of its long-lasting nature.
Spray foam insulation is noted for its high resistance to heat transfer and effectiveness in preventing air penetration. Reducing air infiltration can help you save money on your energy bills and create a more energy-efficient environment.
How Does It Work?
Pole barns, trucks, and commercial structures are more likely to employ closed cell spray foam insulation. This is because it provides an air seal and helps to keep a steady temperature in the system. Find closed cell spray foam in Canada which works best.
Because of its ability to reject bulk water, the Federal Emergency Management Agency (FEMA) has classed closed cell spray foam insulation as exceptionally resistant to floodwater and damage. Closed-cell spray foam insulation helps to keep moisture and condensation out of the area where it's put.
What Benefits Does Closed Cell Spray Foam Insulation Provide?
Closed-cell spray foam insulation provides an airtight seal, but it also has several other advantages like-
Closed-cell spray foam is rigid so that it may be left out in the open and take a beating.
Because of its lower expansion rate, closed-cell spray foam is ideal for vans and compact homes.
Closed cells do not hold water and do not enable moisture to pass through them.
Mold and mildew have no chance in the insulation because closed cell spray foam does not support or promote their growth.
What's the Difference Between Closed Cell Spray Foam Insulation and Open Cell Spray Foam Insulation?
RetroFoam of Michigan offers two types of spray foam insulation: closed-cell and open-cell spray foam. Because they are both practical air barriers and insulators, some contractors only supply open or closed-cell foam.
Spray foam with a closed-cell structure is highly durable. Because it can reject bulk water, this hard spray foam works well in flood-prone areas. Because of its longevity, it's also ideal for any project where the foam will be exposed. Closed-cell provides an airtight seal as well as consistent insulation. This is the best insulation for a garage.
Traditional insulation such as fiberglass and cellulose routinely beats open-cell spray foam. High-performance thermal insulation and air sealing are provided by foam insulation. Sound absorption is another benefit of open-cell foam insulation.