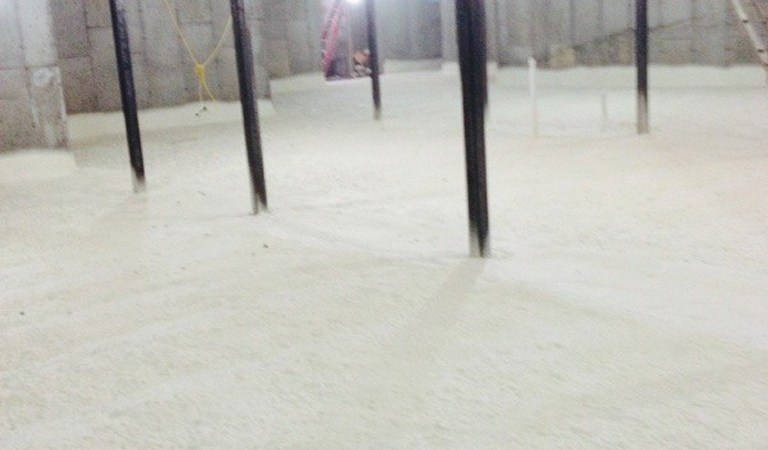 July 19, 2019 / By sprayfk_admin
Foam Insulation For Basement Walls In Toronto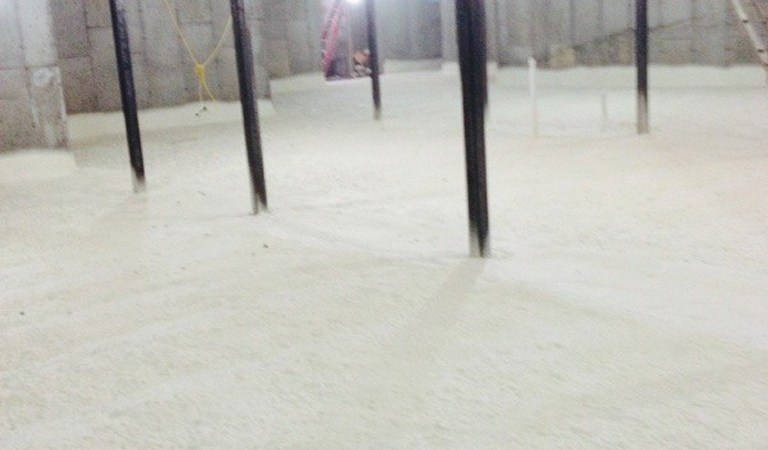 Wood studs and fiberglass batts are still the most commonly used material to insulate basement walls in Toronto Canada, most popular, but not the most effective. Just like a kitchen sponge, fiberglass insulation takes up moisture, which is the perfect breeding ground for mold to grow. Fiberglass is a health hazard as a material, it's also a poor insulator when it absorbs moisture. There is debate whether fiberglass insulation has any insulating properties at all after it gets wet.
Best types of spray foam insulation for your basement?
So which insulating material fairs best for basement walls in Toronto Canada? In the last decade, more often than not, Canadians are opting for foam insulation for their basements. The beauty with closed-cell foam insulation is that it does not harbour moisture and mold growth will be non-existent. Secondly, once installed, the foam is sprayed directly onto the basement walls and it provides a consistent  layer of insulation free of crevices and cracks that would create leaks and drafts. Lastly, foam has a higher R-value per inch and would require far less material to insulate the same area as a batt would, not to mention that a closed cell foam behaves as a vapour barrier, excluding the dreaded step of covering the wall with a  poly.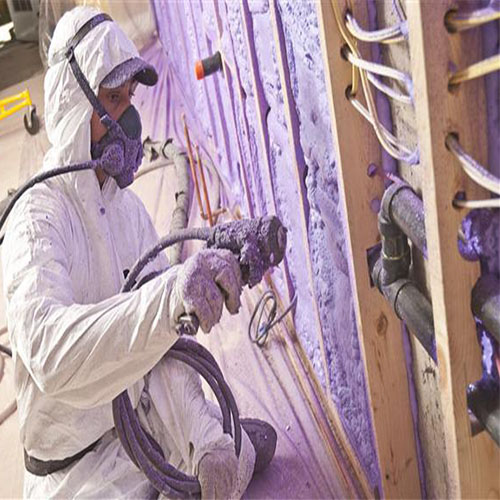 Let's go over some of the different foam insulation methods available. Rigid foam sheets are the most common of the rigid foam insulations. They come in 2'x8′ and 4'x8′ sheets and are offered in varying densities and thicknesses and can be installed outside or inside of basement walls. Using these sheets on the exterior is more expensive than insulating from the inside as it can damage the sheets when installing. When insulating from the outside, it does have energy savings and behaves as an external vapour barrier, but the inside concrete walls are still on the cooler side. More often than not, those that insulate the exterior tend to have to insulate on the inside as well, and that's ok. When it comes to the basement, there can never be too much insulation, however it has to be closed cell.
Rigid foam panels are a great choice when insulating the inside basement walls. Super hight R-values can be acquired when you choose the right thickness and type of materials are chosen. A major disadvantage to these sheets is , that to perform optimally, the panel has to be directly attached to the wall utilizing a foam insulation anchor or an adhesive. The problem is that rarely is a wall perfectly flat to attach it to. To create this perfectly straight wall, there would have to be further construction done adding to the price of the job and reducing useable square footage in the basement.
When insulation basement walls from the interior, there are different foam products that can be used. Spray foam insulation is very efficient at insulating and has emerged as the preferred product when insulating. When installed properly, spray foam insulation is a multipurpose product that doubles as a vapour barrier. Improperly installed however, it can present some problems such as it can release gases that release poison toxins. That's why you need to have a professional do the installing.
Best basement insulation systems in Toronto ON
There have recently been introduced new technologically advanced basement insulation systems. Generally, these new systems are multipurpose solutions that include insulation, framing and sometimes drywall. Most of the time these systems are incompetent and complex to install, most foam insulation is effective in basements.
If you're looking to transform your basement in the greater Toronto area into a comfortable living area and create extra square footage of your entire home, then there's no question that you'll have to insulate the basement with foam. Energy savings and an insulated basement are two of a kind. Utility bills go down and you stay warm, dry and comfortable, not to mention that the basement can now be rented out as an extra income. Another consideration to take into account is the framing, it's always better if the framing is also moisture, mold and mildew resistant as well. Plastic or steel framing is a better choice compared to wood.
You can find out the cost of spray foam insulation in Toronto here, and learn all the advantages offered by Spray Foam Kings
In closing, when trying to maximize energy efficiency in a home, it's important to consider all angles of a home, keeping in mind the whole home has a thermal envelope. The times of cold damp dark basements are gone. Todays hot demand for property requires homes to use every inch of space and most definitely the basement. Take care of your family and investment by going with the most advanced method to insulate the basement that will give you years of insulation from the outside elements and you can rest assured that there won't be any mold issues down the road when you use spray foam insulation. It's long-lasting, environmentally responsible and relatively simple to install.