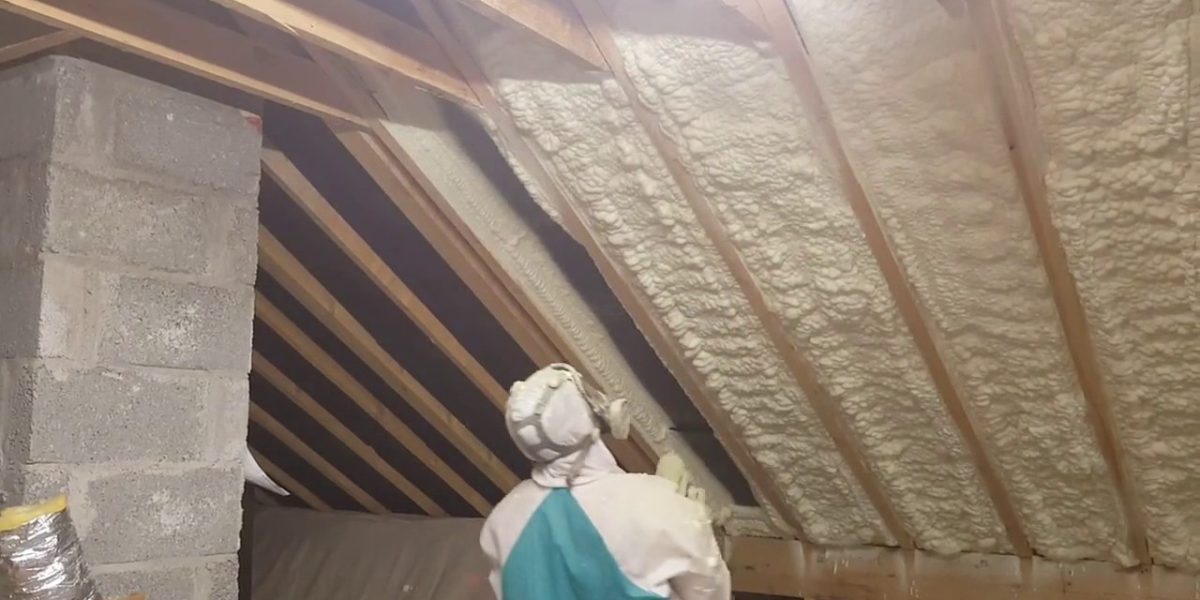 January 25, 2023 / By sprayfk_admin
Being the victim of poor insulation can get you into some trouble. It causes heat loss and significantly higher billing costs. Furthermore, inadequate insulation over time can result in rusting, icing, water damage, and many other issues. Ensure that your home is adequately attic insulated if you want to guarantee that your loved ones live in the most comfortable environment possible.
How to Tell If Your Attic Needs More Insulation
Heat and air conditioning leak through thin, broken, or inadequate insulation, which results in greater costs. Your attic may need more insulation if you see a sudden or ongoing increase in your heating and cooling costs. You may do the attic inspection yourself or have a professional do it. Professionals can also offer you affordable attic insulation costs in Toronto. It is likely time for you to invest in stronger attic insulation if you notice a lot of hot or cool air escaping.
Water leaks: Water leaks are an obvious sign that the insulation in your attic needs to be repaired or replaced. Homes with inadequate insulation allow water to enter and should be urgently renovated. Water leaks can worsen the situation by resulting in water damage and the growth of mold and mildew inside the home.
Frozen pipes: Frozen pipes signal the possibility of insulation damage, even though they are not usually an indicator of inadequate attic insulation. An expert should examine your insulation and address the issue as quickly as feasible. There is a good likelihood that the entire insulation system has problems if your insulation is problematic.
Cold rooms and draughts: As soon as you notice any cold rooms in your home, you should hire a pro to investigate the source of the problem. If the attic is where the noise comes from, you should invest in greater insulation.
Bugs and mice: In addition to bugs and other house intruders, mice also enter homes in quest of food. Your attic insulation likely needs to be fixed if you observe an increase in the number of intruders.
What Is The Next Step?
Call Spray Foam Kings if you've noticed or suspect that your insulation needs to be repaired or placed more appropriately. We are highly acclaimed for our insulation services for residential and commercial premises. And our cost to install spray foam insulation is affordable. You can be sure that we will provide the best solution for your insulation needs. Book your appointment today.