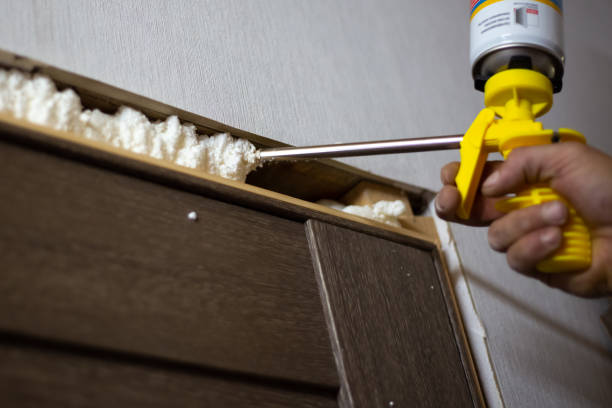 October 17, 2022 / By sprayfk_admin
Are you happy with the insulation of your home? Is it holding up in winter and summer? Proper insulation is very important. Insulation helps you in saving money on cooling and heating bills, keep your family safe and comfortable, and it also reduces noise pollution.
Professional insulation contractors can help you choose the right and the best insulation for your home. They are experts in giving spray foam insulation services in Toronto. These professionals can install insulation safely and thoroughly. Read on to know how you can improve your insulation.
Here are a Few Things to Keep In Mind for Insulation:
1. Get an energy audit
Getting an energy audit is a good idea to know exactly what is happening in your home insulation. If you want to check for any leaking air, then you can go with blower door testing and infrared diagnostics.
2. Check for rebates
When you purchase insulation or other high-efficiency products, your municipality, town, state, or city may offer rebates and incentives.
3. Speak to insulation contractors
Speaking with an insulation contractor is always a smart idea before insulation in your home. You can talk with them regarding insulation, what benefits you will receive, and which one will work best for your home needs. They can install cellulose insulation, closed-cell spray foam insulation, and fiberglass insulation according to your home insulation needs.
4. Make sure it is installed in the right places
You have to make sure that the insulation is installed correctly in the right place. Your home areas like walls, basements, attic, and crawl spaces should get insulated with the proper insulation.
5. Hire trusted insulation contractors
When you hire an insulation contractor, you have to consider some points. Ensure your insulation contractor is fully insured, bonded, and licensed to do the insulation work. You can also check their references and ask friends and family about the contractor. To make a perfect choice, you should contact a few contractors and compare them on the basis of their services, references, and experience. In the end, you will surely get a reliable insulation contractor for your insulation needs.
Some Smaller Steps to Improve Insulation
Seal drafty doors
Wrap up the windows
Hand heavy curtains
Plug up the fireplace
Caulk around the vents
Cover the loft hatch
Summing Up
Are you interested in getting the best spray foam insulation in Toronto? If yes, then get in touch with Spray Foam Kings. Our team ensures to provide you with exceptional insulation services to make your home safe and comfortable to live in for you and your family. To get a free estimate, give us a call.