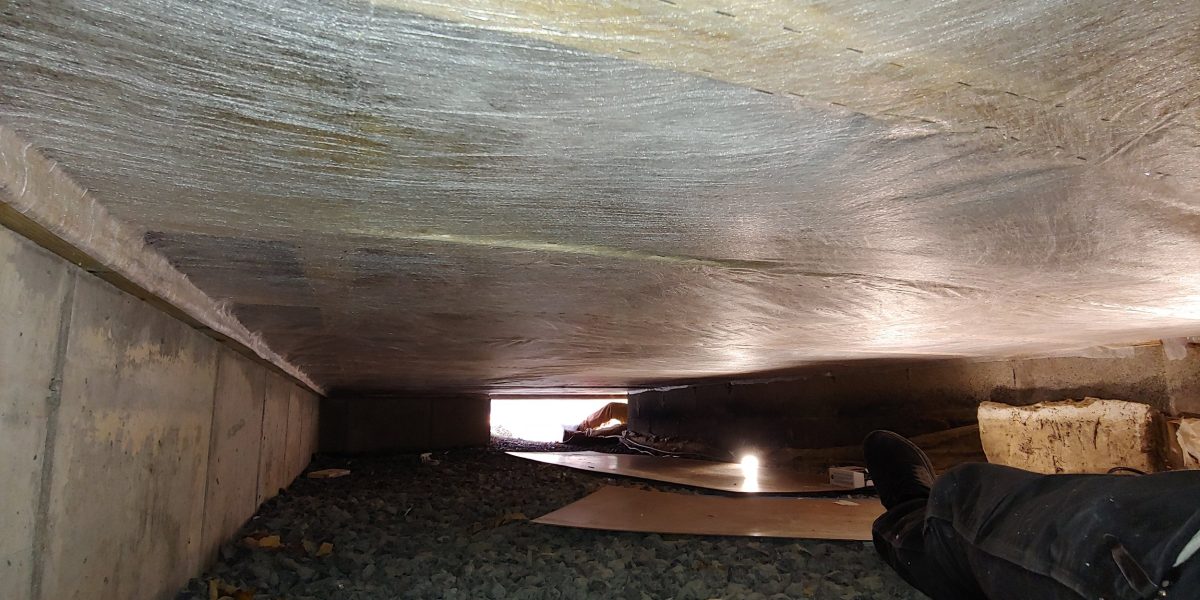 December 21, 2022 / By sprayfk_admin
Most crawl areas have uninsulated, porous walls, exposed vents, and dirt floors that let moisture and outside air into the property. Condensation forms in the summer and humid air in the crawl space comes into touch with cold surfaces, which frequently causes mold growth, wood damage, and pest issues. In the winter, cold air seeps into the crawl area through vents or walls made of stone or block, resulting in frigid flooring above the crawl space, which makes the entire house feel colder.
Read on to know about the four main steps for spray foam insulation on the dirt floor of the crawl space. This blog outlines the ideal procedures to create a clean, dry, healthy region beneath your house, as well as a more cozy living area that is simpler to maintain cool in the summer and warm in the winter.
Best Practices To Install Insulation On The Dirt Floor:
1. Fix groundwater leaks and seepage first
Regrade the soil surrounding the home's foundation, extend your downspouts, and clean and maintain your gutters so that water runoff from the roof and gutters flows away from the foundation. Consult with a local basement waterproofing specialist if you have any groundwater issues that might necessitate the installation of a sump pump and drainage system.
2. Seal vents and outside air leaks
On the outside of the vent apertures of the enclosed crawl space, install crawl space vent covers. Rigid foam board insulation is used to insulate the rim joists, and foam sealant is used to close the gap between the top of the crawl space wall and the sill. Use heavy-duty weather stripping to make a tight seal all the way around the crawl space door. Replace the present door with a maintenance-free, airtight door if it leaks or degrades.
3. Insulate the crawl space walls with a water-resistant material
Insulate the walls of the crawl area, not the ceiling. The best insulation for crawl spaces, including foam board insulation, resists damage from water and moisture. In the crawl space, stay away from utilizing fiberglass or cellulose insulation.
4. Cover the dirt floor
Install a vapor barrier to separate the crawl area from the ground. Choose a crawl space encapsulation system that incorporates a heavy-duty barrier that can withstand foot activity, the movement of storage items, etc., if you intend to use the crawl space for storage.
Hire Professional Insulation Contractor
When it comes to insulating a dirt crawl space, make sure to contact Spray Foam Kings. We also offer spray foam roof insulation at a reasonable price. You can rely on us for the best and long-lasting results.