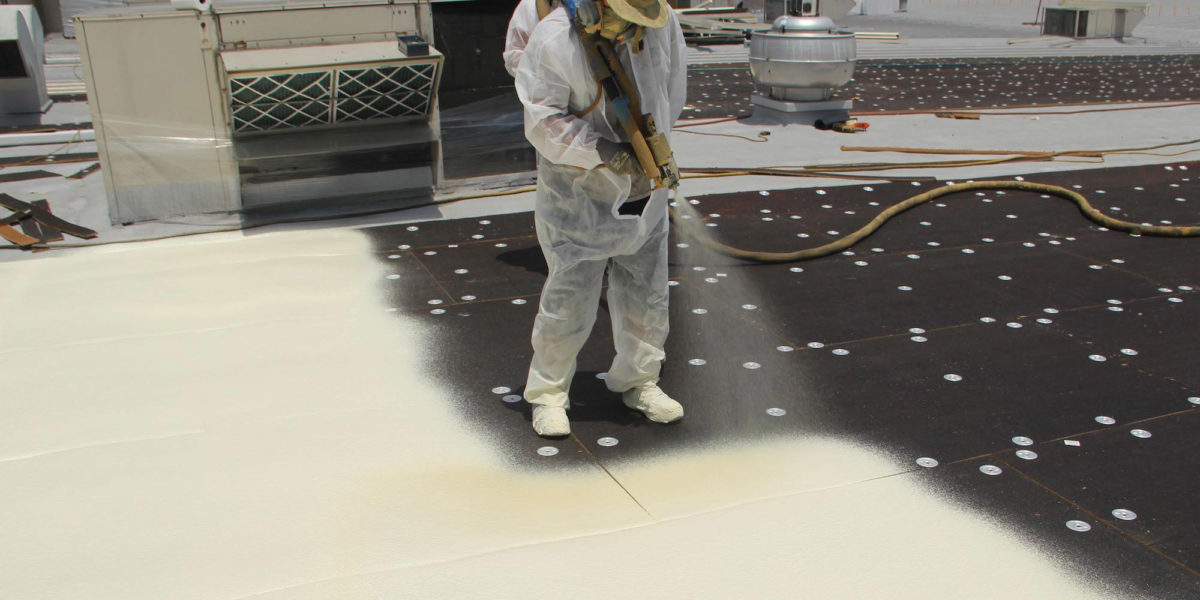 July 19, 2019 / By sprayfk_admin
Spray Foam Insulation For Flat Roofs In Toronto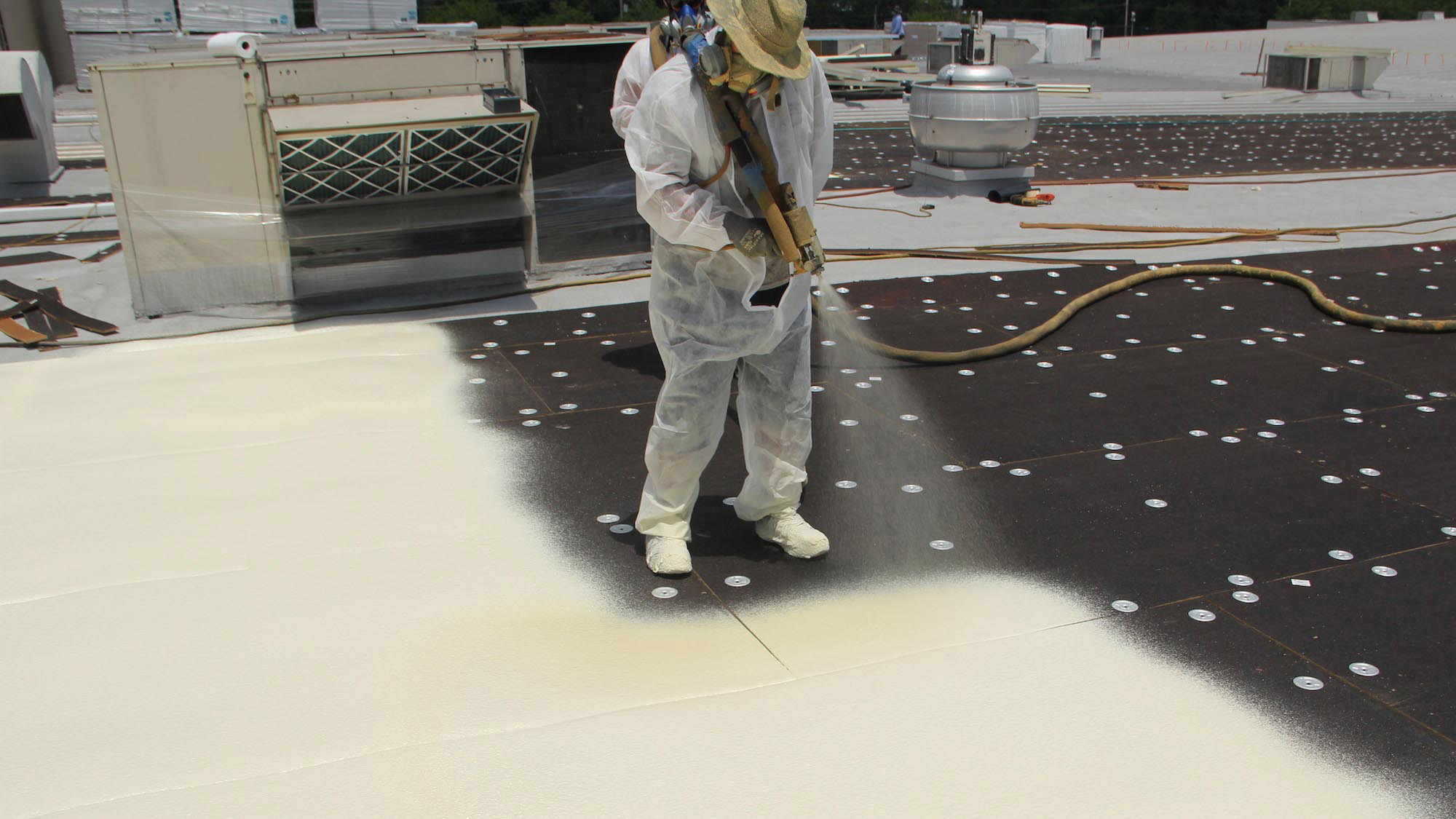 Flat roof sprayed polyurethane foam insulation
Ever since flat roofs were invented, they've proven to be intimidating to both homeowner and contractor alike. They have multiple difficulties including maintenance, waterproofing and insulating. We will be discussing the insulating problems for now.
You must be very careful with which method and materials you use, to successfully insulate a flat roof. Here is a breakdown of how things should be organized:
Ceiling Insulation
Going this route isn't recommended as it would cause the height of the ceiling to drop 4-5 inches so that it would meet local codes. This would additionally make any future hardware or lighting upgrades very difficult to instal.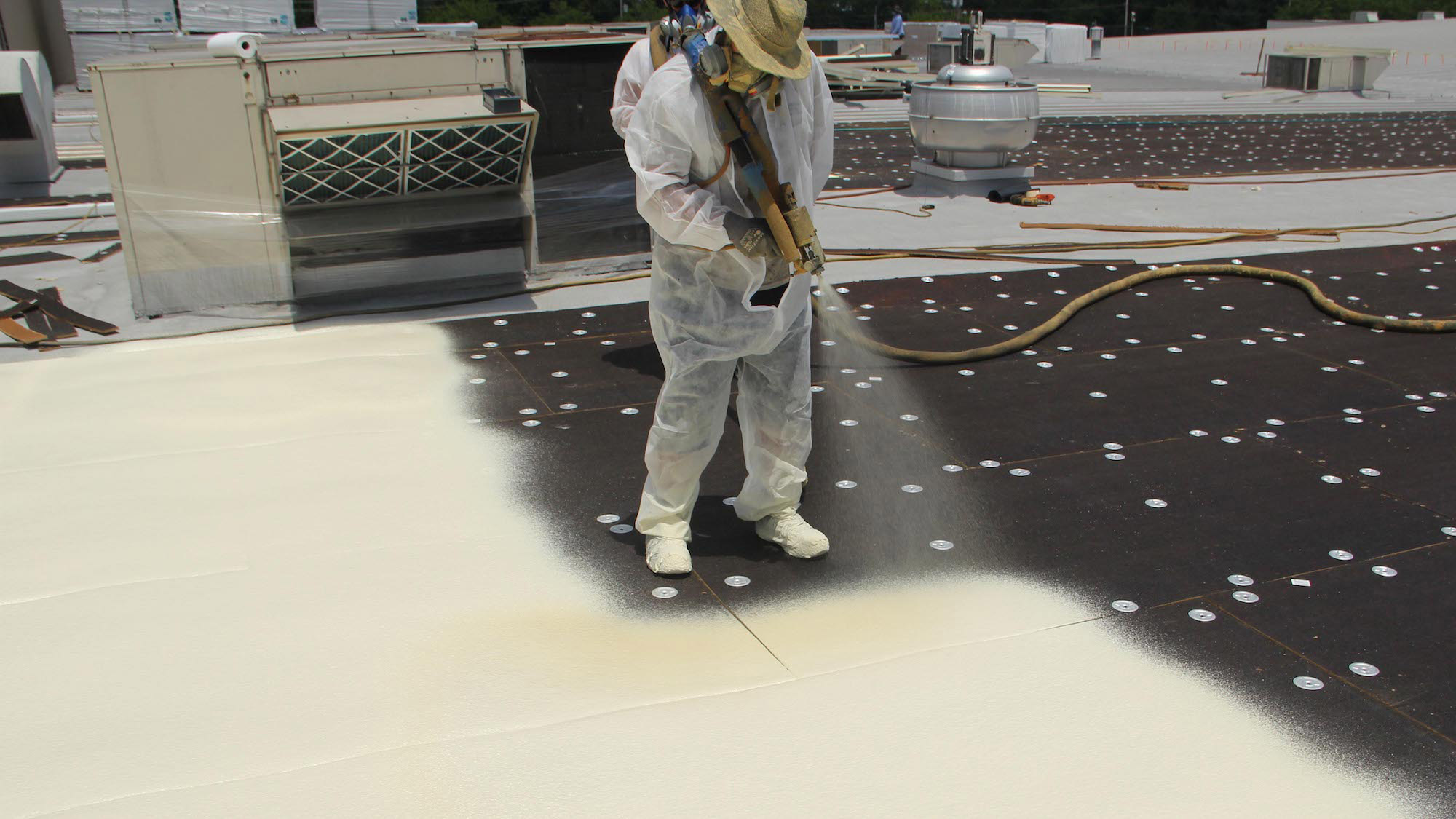 Getting Between the Ceiling Rafters Insulated
Only two insulation types should be used for this way of doing it. Dense pack cellulose insulation, or some open or closed cell spray foam insulation. Because air doesn't really move in a straight line, it makes it very hard to properly ventilate a flat roof which is why these are the only two recommended materials to use. This would promote moisture to come into that area and if trapped, would wreak havoc and be very difficult to remove. It would save a great deal of headaches to have an area that wasn't ventilated and to just spray the area with 4-5 inches of spray foam, or fill the whole cavity with dense pack cellulose.
It's important for you to consider stud height, if there are existing 2×6 studs, you'll be limited to using closed cell spray foam insulation (which isn't really a limit) due to  the restrictions in R-value. Cellulose is R-3.8 per inch, open cell foam is R-3.5 per inch and closed cell foam is R-6 per inch. If there are 2×8 studs, then you can also use open cell spray foam or dense pack cellulose.
One thing to note, is that fiberglass insulation should in no circumstance be used for such and application. Dense pack cellulose insulation will run you $1.50 per square foot, open cell spray foam will run you about $3.25 a square foot, and closed spray foam will take it to $6.00 per square foot. To learn more about the costs involved with foam insulation both on the flat roof and at your home or commercial property contact Spray Foam Kings today.
Installing Insulation On The Outside Of the Roof Surface
This method is the most commonly used method in commercial flat roofs, but can also be used for residential as well. It's done by using a powerful adhesive and applying it to the foam board, spreading it on the roof area, and fastening it with washer head nails. The waterproof rubber membrane will then adhere to the foam board. To achieve the required R-value, it normally takes two or more layers of foam board. This method requires no ventilation, the spaces between the ceiling joists can stay empty as they are. Keep in mind that when going with this approach, rim joists must be insulated to keep the whole system integral from roof to walls as to steer clear of moisture issues down the road.