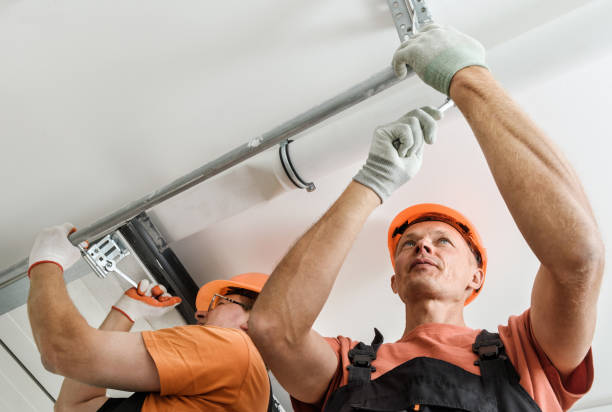 October 4, 2023 / By sprayfk_admin
When it comes to home improvement projects, the garage often takes a backseat. We tend to focus on enhancing our living spaces while overlooking the benefits of optimizing our garage. One aspect that often goes unnoticed is garage insulation.
While it may seem unnecessary, investing in garage insulation in Canada offers numerous advantages that make it worth considering. Let's explore why insulating your garage is a smart investment.
Top Benefits of Insulating Your Garage:
Temperature Regulation
Insulating your garage plays a crucial role in temperature regulation. During the scorching summer months or chilly winters, the insulation helps maintain a comfortable temperature inside your garage. Keeping the extreme outdoor conditions at bay prevents your garage from becoming a hotbox or an icebox. This is particularly beneficial if you spend time in your garage working on projects, using it as a workshop, or parking sensitive items like electronics or vehicles.
Energy Efficiency
Garage insulation can contribute significantly to improving the energy efficiency of your home. By preventing air leaks, insulation reduces the heat or cold air entering your garage. As a result, your heating and cooling systems have to work less to maintain a consistent temperature, reducing energy consumption and utility bills. It's an eco-friendly choice that benefits your wallet and helps reduce your carbon footprint.
Noise Reduction
Does the sound of noisy traffic or lawn equipment disturb your peaceful abode? Insulating your garage can serve as an effective noise barrier. It helps minimize the transfer of sound from the outside, creating a quieter environment within your home. Whether you have a bedroom above the garage or simply want to reduce the noise levels in your living spaces, garage insulation can provide the peace and tranquility you desire.
Protection for Belongings
Many homeowners use their garages not only for parking vehicles but also for storing valuable belongings. Insulation acts as a protective shield against extreme temperatures, moisture, and pests. It prevents items such as tools, sports equipment, or delicate possessions like artwork and antiques from being damaged or degraded. By creating a stable climate, insulation helps preserve the quality and longevity of your stored items.
Resale Value
Investing in garage insulation can enhance the resale value of your home. Prospective buyers often appreciate the added benefits that an insulated garage provides, including energy efficiency and improved functionality. It sets your property apart from others on the market and can attract potential buyers seeking a well-insulated garage space.
Invest In Comfort Today!
Looking to optimize your garage? Choose Spray Foam Kings for professional and reliable garage insulation services. With our expertise in insulating garage ceilings, we'll transform your space into a comfortable, energy-efficient haven. Don't miss out on the benefits of insulation—contact us now for a consultation and upgrade your garage today!