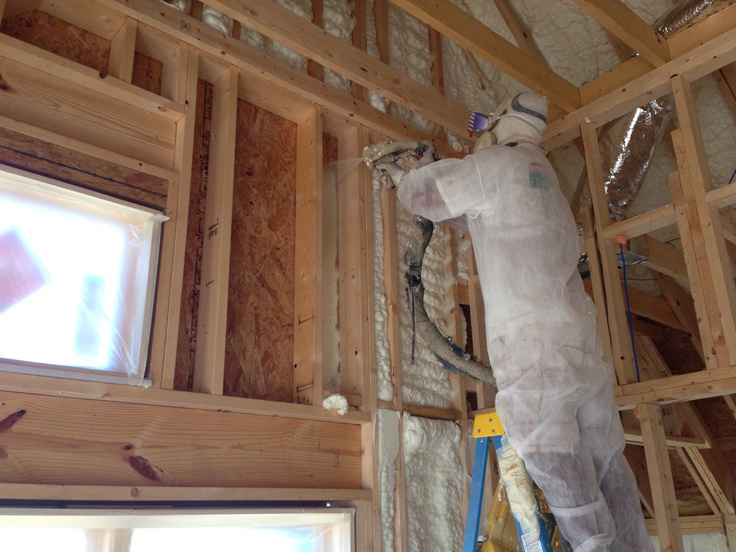 July 20, 2021 / By sprayfk_admin
We live in a highly delicate time, both environmentally and financially. Energy consumption, electricity prices, and CO2 emissions are rising rapidly, and steps are being made worldwide to save money and the earth. But there is something in which people often feel clash, 'do we save our money or the environment?' It's a question frequently asked; however, the fact of the matter is that these two things can go perfectly hand in hand.
Well, that's brilliant! But how do we do it? A fantastic solution to save your money and do your part for the world is home insulation. You may not realize it, but if your home is insufficiently insulated, then it will be leaking a considerable amount of the heat produced from your central heating, costing you shocking amounts on your yearly heating bill.
In plain words, by investing in proper home insulation, you can significantly reduce the number of dollars you spend on cooling or heating your home each month. Moreover, good insulation also eliminates any condensation that may occur on the walls and ceilings in your home, so it's good for keeping the damp at bay. And let's face it, getting damp inside your own house or having condensation inside is not something that appeals to most. 
In addition, dampness creates an environment in which mold thrives. If you do not control mold, it will attack your house foundation and weaken it with time. Furthermore, if you breathe mold pollen, it can cause mold sickness and be dangerous for people who already have respiratory problems such as asthma. That is why even government encourages people to have home insulation in Toronto. 
Apart from home insulation, smart homeowners also give equal preference to the garage insulation in Brampton. You may not use your garage to live, but it is indeed a part of your home structure, and if you leave it uninsulated, it can allow a significant amount of heat exchange and disturb the overall house environment. So, it is advised to keep your garage insulated, too, along with your home. By insulating your garage, you can also use it for many other purposes, such as playing ground, exercise room, art and craft space, and more. 
At Sprayfoam Kings, we offer quality garage and home insulation in Toronto. Whether you want to make your house more energy-efficient or control moisture, our experts are more than happy to do it for you. We ensure to fill every tiny crack and hole to create a tight barrier to prevent any exchange between the outside and inside air, providing you the best insulation.  We offer quick, efficient work, regardless of the size of the job. You can be assured that we never cut corners on quality. Contact us today to book an appointment!