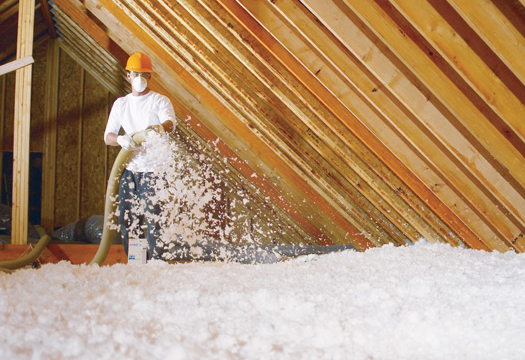 March 22, 2022 / By sprayfk_admin
Your attic does play a crucial role in creating a protective barrier around your home. But more often than not, the attic is one area that you don't focus on. As far as seasons are concerned, they do have an impact on the interiors. Somehow or the other, you will have to find a way to regulate the temperature. Moving forward, a poorly insulated attic will cost you a lot more in terms of energy bills.
Getting the attic insulated is perhaps one of the best ways to make your home more comfortable. In a way, during the summers, you stay cool and warm in the winters. However, for your own convenience, make a conscious effort to hire the services of leading attic insulation contractors in Toronto. For instance, at Spray Foam Kings, we have got you covered. It becomes our responsibility to address your primary concerns when it comes to attic insulation.
Here are a few reasons why you should get your attic insulated by the experts. Some of the reasons are listed right below:
Prevents leakage of air: By insulating the attic, you are making an effort to restrict the leakage of air. When you insulate the attic, it does help to reduce the heating bills significantly. Since you are limiting the leakage of air, it does play a larger role in reducing the utility bills.
Helps to maintain stable room temperature: If your attic is not insulated, this might cause fluctuations in temperature. With different room temperatures in the interiors it will have a major impact on the energy costs. Hence it becomes crucial to get your attic insulated if you want to make your comfortable.
Enhances the value of your property: With attic insulation, there is a distinct possibility of getting a high R-value, which further helps to increase the property value. So, in a way, if you are putting the property up for sale, this might result in a scenario where you can end up securing a better price.
Protects structural integrity: Insulation helps prevent moisture from eroding the structural integrity of your home. By restricting the seepage of moisture and water, you are also nullifying the growth of mold and mildew. If you want to protect the structural integrity, it becomes necessary to insulate your home.
How can we help?
Of course, you may have some spray foam insulation cost issues. But with us at Spray Foam Kings, you will eventually get a chance to insulate the home at a reasonable price. More importantly, we have the experience and skills to do a fine job, and you can always count us in. 
Get in touch with us to schedule your attic insulation project. For more details, visit our website.